About the author:  I work as a Systems Engineer for a leading medical software company.
I cut my teeth on a TRS-80 Model III running TRS-DOS. I've used every PC Based OS you've ever heard of and probably a few you haven't.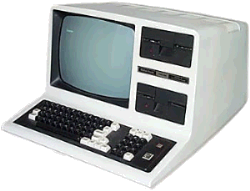 I live in a Windows world, but vacation in the land of penguins (Linux!).  I was "online" before being online was cool.
Over the years, I've specialized in networking and security.  I find computer networks captivating and alluring… Now you know where the name comes from.
On this Blog you will find tech tips, reviews and how-to information.  I use the internet to research and find solutions to technical problems.  Occasionally, in my research, I find that I'm the first (gasp!) to come across a problem.  When I do, I'll document that here.  Welcome to NetCaptive.